Diamond Gauging Finger

JPT Brand Diamond gauging finger is an instrument for measuring the component during the grinding operation. For regular monitoring the measurement of I.D & O.D during the precise grinding operation such a gauging systems are attached to the grinding machines. This system is creating confidence and 100% measurement results in the precision finished products in mass production. This also save the idle time of stopping the machine for sampling the finished component.

The diamond gauging fingers are in different types in dimensions and shape. It depends upon the systems attached and component to be measured. All types of gauging fingers are made from GEM quality diamonds duly lapped with included angle and radius on tip and mounted on stainless steel blank which is non-magnetic.

The major requirements of diamond gauging fingers are in bearing industries for measuring I.D & O.D. of inner & outer rings. In automatic grinding machines for digital display gauging fingers acts as sensors. Hence, ensuring the consistency & durability is required for longer life & economy.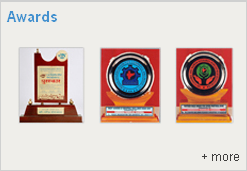 Latest News